Sugar cravings and midnight trips to the kitchen in search of chocolate to feed your inner sweet tooth monster just got better with these Top 5 Must Have Kitchen Gadgets for the Sweet Tooth. From chocolate fountains and ice cream sandwich makers, everything will seem sweeter with these appliances in your kitchen!
1. Electric S'mores Maker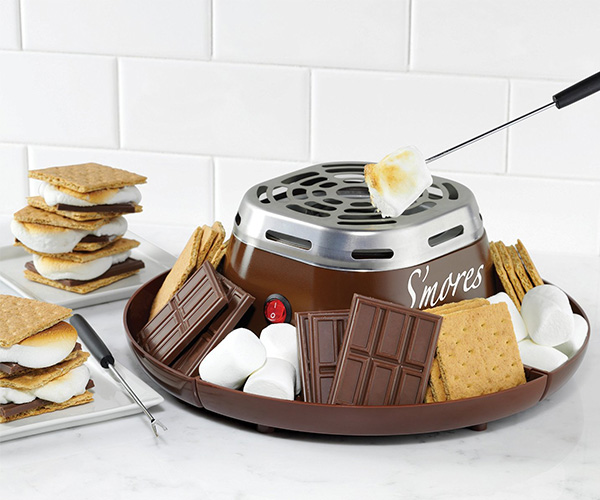 The simple pleasure of gooey marshmallow, chocolate and graham crackers can be yours without the hassle of building a bonfire. Get it here – $25.42
2. Ice Cream Sandwich Maker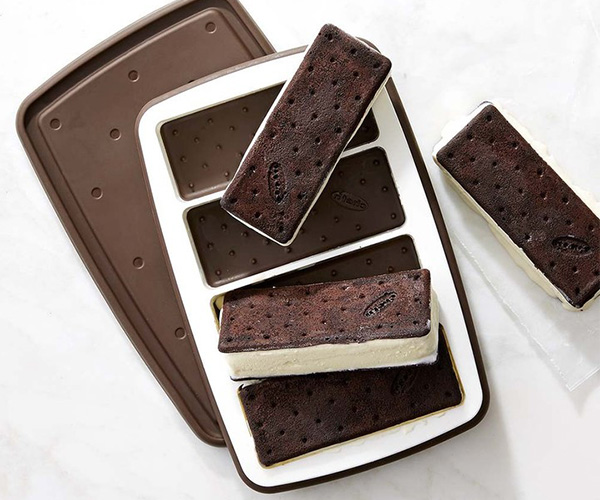 Reminisce about the warm days of summer while assembling the ice cream sandwiches of your childhood dreams. Easy and fun, simply use the included tool to scoop and spread ice cream into the ice cream sandwich maker. Get it here – $19.69
3. Chocolate Fondue Melting Pot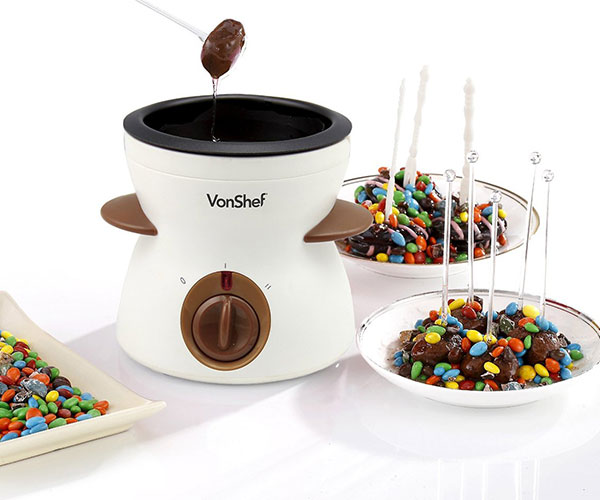 There is no end to what can be dipped in this chocolate fondue melting pot, from fresh fruit and marshmallows to brownie bites and mini donuts. With 10 skewers and 10 forks, it is delicious fun that everyone can get involved in! Get it here – $17.99
4. Mini Donut Factory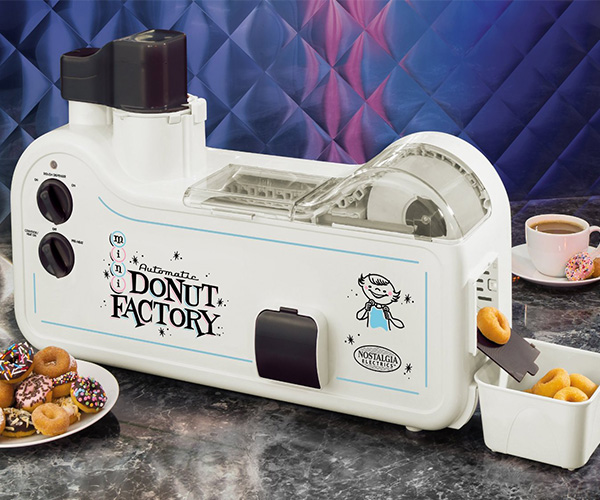 Bring Krispy Kreme and Dunkin Donuts to your kitchen at home with this mini donut factory. Just 90 seconds for the donuts to cook and come slipping down the donut slide all hot and crispy ready for icing or sugar and whoosh…straight into your mouth. The enclosed oil fryer makes cleanup easy and quick with minimal mess. Ideal for large parties, midnight cravings and a real winner for the kids. Get it here – $128.45
5. Snow Cone Maker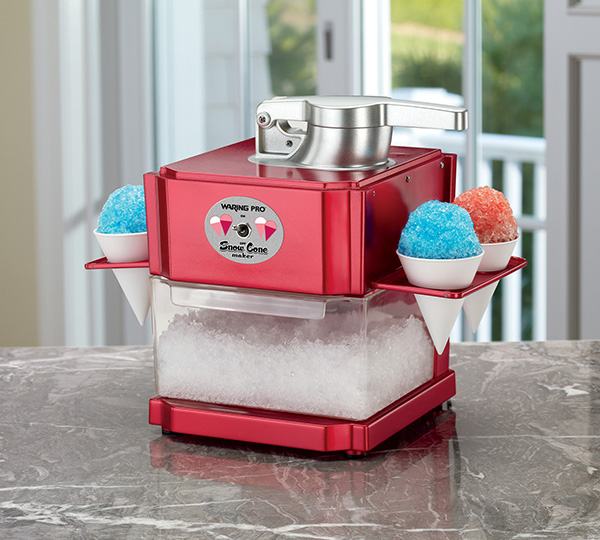 The coolest ice snow cone maker for a hot summer day, BBQ's and parties in the backyard. It's simple and easy to make at home with ice cubes and your favourite syrups and juices. Turn it on and 4 slushy ice cones come out in 30 seconds. The kit includes 12 paper cones and 4 BPA-free reusable plastic cones so you can slush and snow cone for many more sunshine and summery days to come. Get it here – $69.95
Are you the proud owner of any of these dessert gadgets? We would love your input, tips and tricks on how you use them and what delicious delights you've created with them!
Do you have any other must-have gadgets in your kitchen you would highly recommend?