It's summer time guys 2018!Check out the huge list of the coolest pool floats and the best pool inflatables to have this summer for your pool parties. Make your pool party more enjoyable with these awesome pool floats. Never swim on a boring pool inflatable.
Cool Cash Float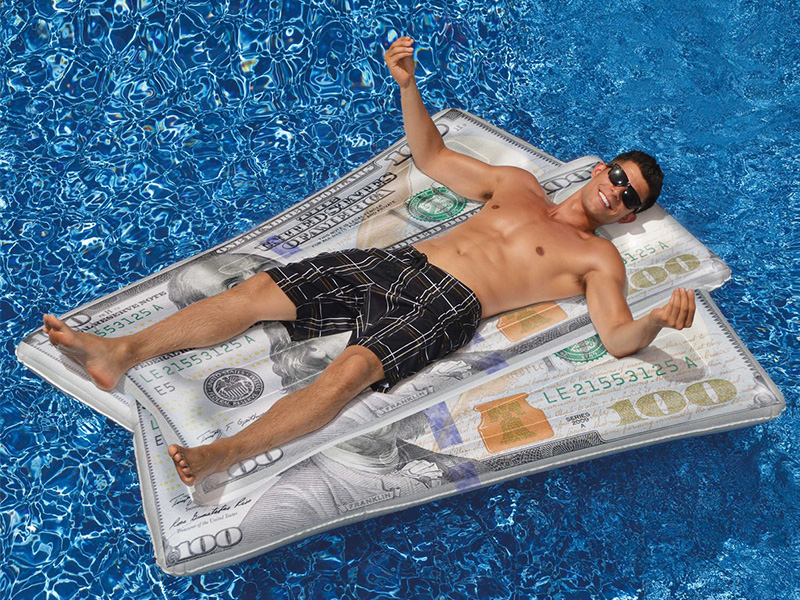 Its all about the cash baby!
($30.50)Buy Now
Funboy Yacht Pool Float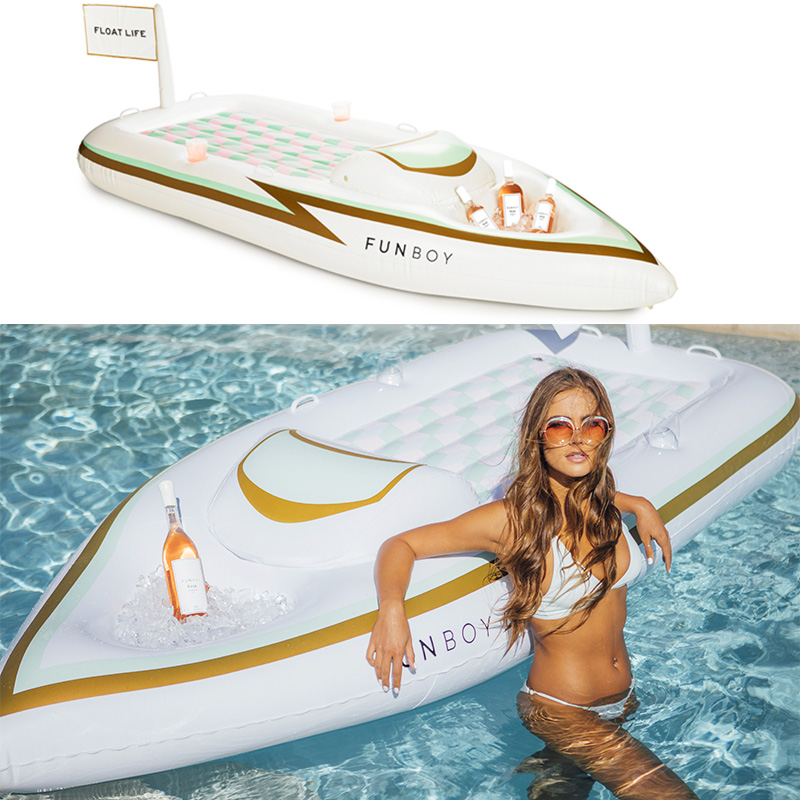 Set sail with this luxury yatch pool float. Features a daybed for two, dual drink holders,a cooler that's big enough to fill with ice and several bottles of rosé.
($128.00)Buy Now
Pizza Slice Pool Float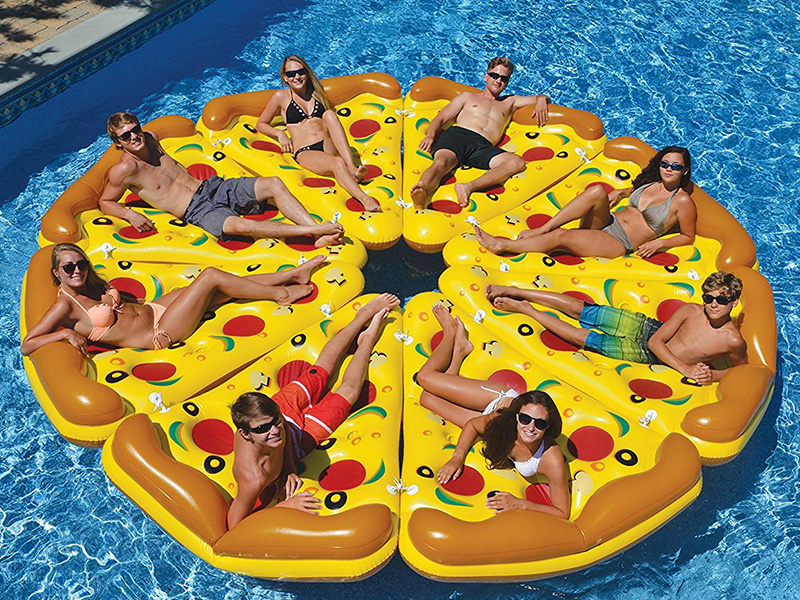 Be the the perfect pizza topping to float on this slice of heaven.
($30.77)Buy Now
Acoustic Guitar Pool Float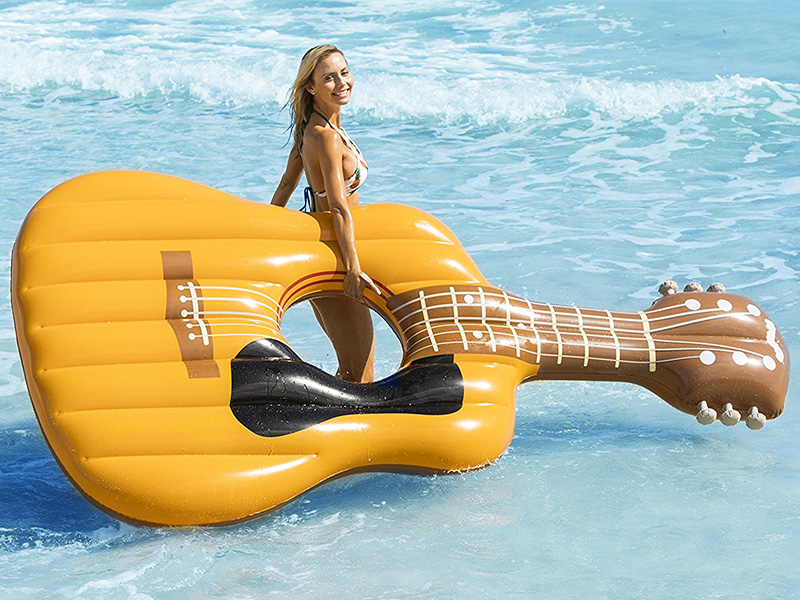 At 9ft tall this guitar pool float is big enough to hold four adults at the same time.
($29.95)Buy Now
Derby Duck Inflatable Swimming Pool Float
Derby Duck goes Big! With 4 handles as well as cup holders so you never have to leave your friendly duck.
($44.99)Buy Now
Inflat-A-Bull Inflatable Bull Pool Float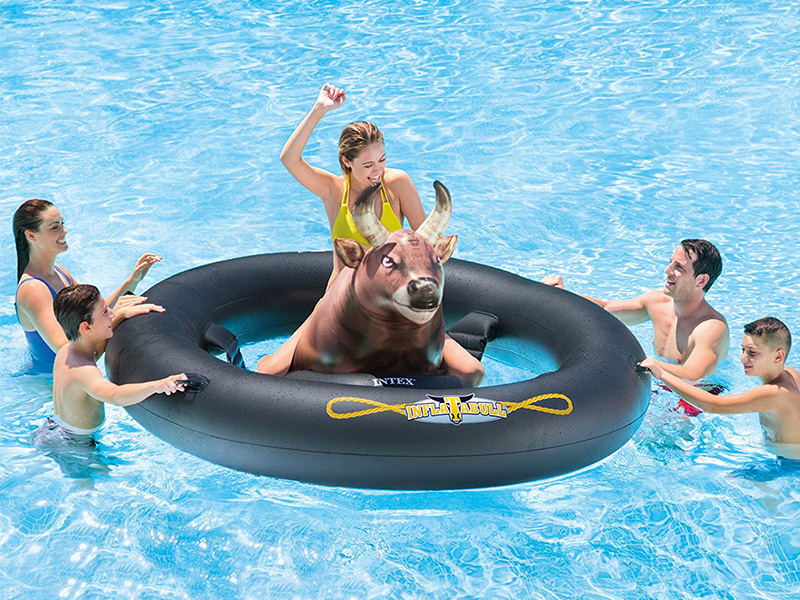 Be brave and enjoy a fun bull-riding experience on water with this Inflat-A-Bull pool float.
($83.99)Buy Now
Giant Sweetheart Inflatable
You and your bff can finally share a float that's cute enough to melt hearts. just make sure you warn each other before hopping off!.
($85)Buy Now
Patriot American Bald Eagle Inflatable Float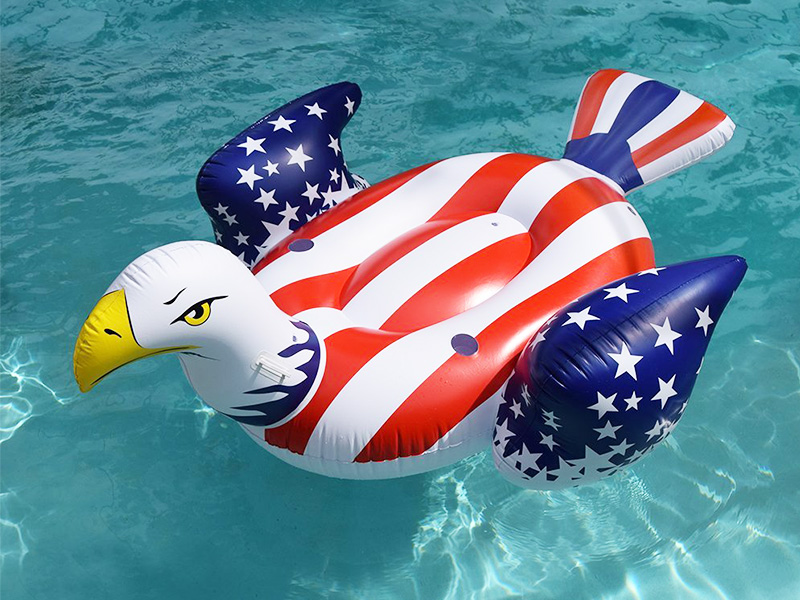 Show off your American pride this summer with the patriot American bald eagle inflatable float.
($49.95)Buy Now
Cheeseburger Pool Tube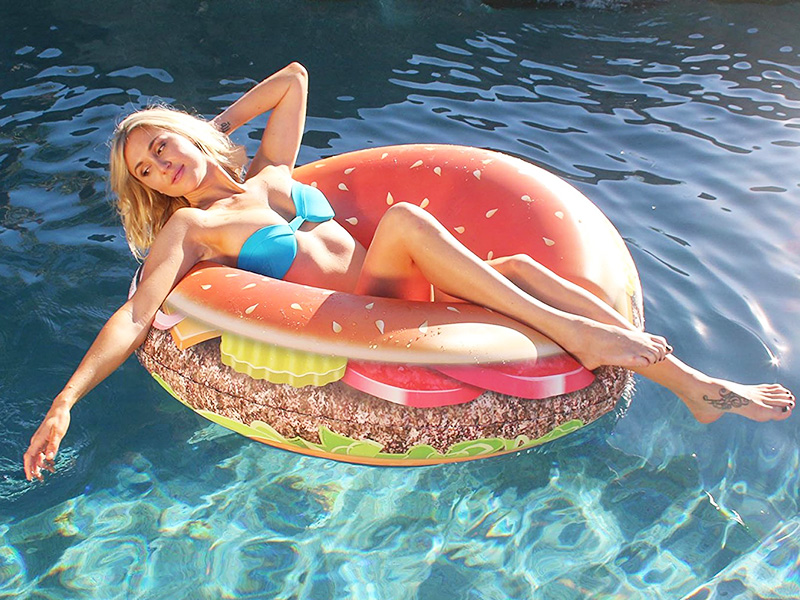 This cheeseburger pool tube will leave you hungry for more.
($19.99)Buy Now
Thumbs Up Pool Float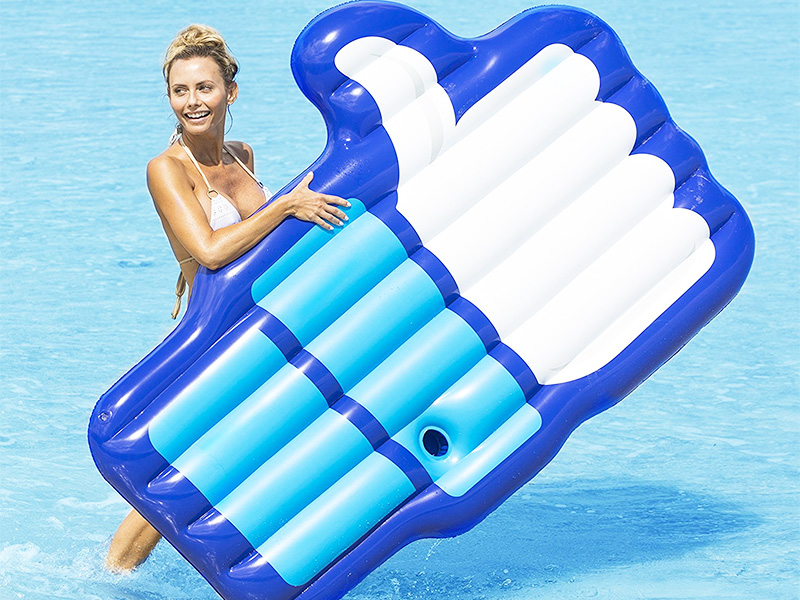 Like it!
($29.99)Buy Now
Giant Avocado Pool Float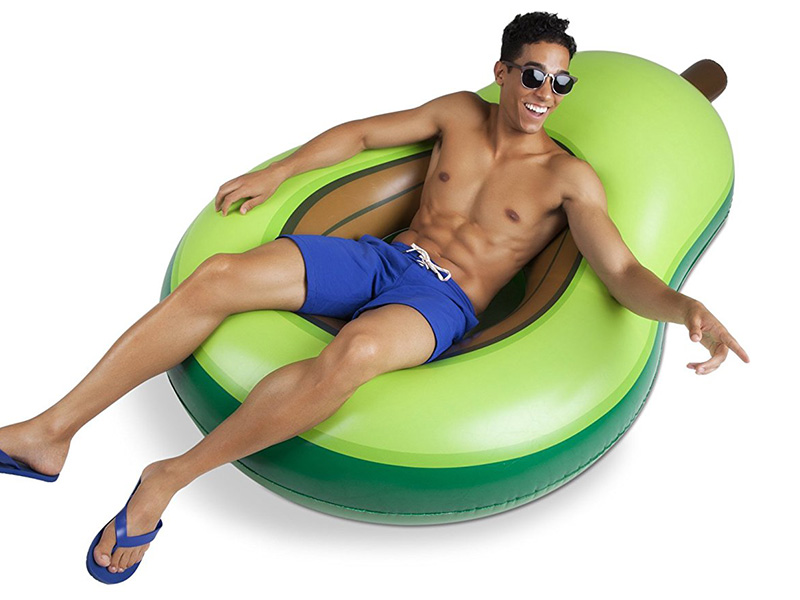 Guac out and enjoy a perfectly ripe Avocado in the pool all season long.
($19.99)Buy Now
Champagne Bottle Pool Float
Pop some champagne while floating on this giant champagne bottle pool float! Perfect accessory for a champagne pool party.
($59.95)Buy Now
Star Trek Captains Chair Pool Float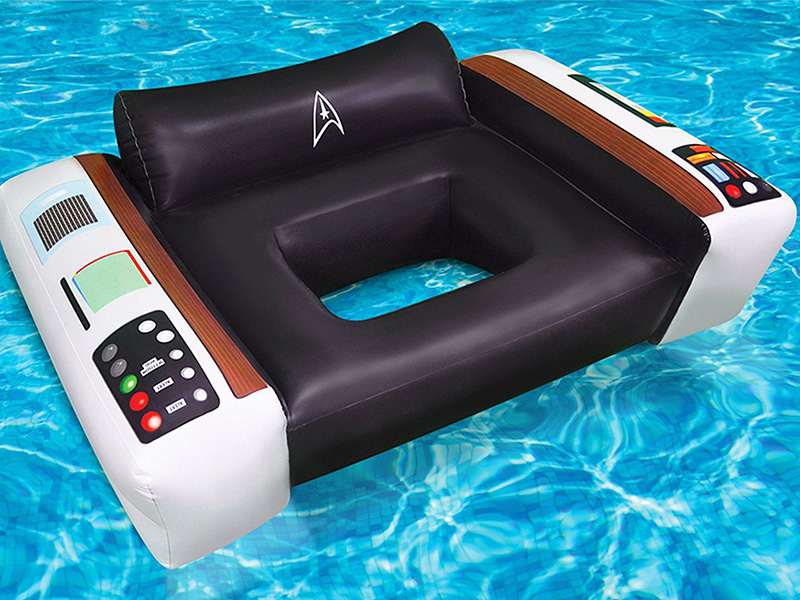 Relax like a Trekkie and control your next pool gathering by floating in this captains chair pool float.
($48.85)Buy Now
Poop Emoji Pool Float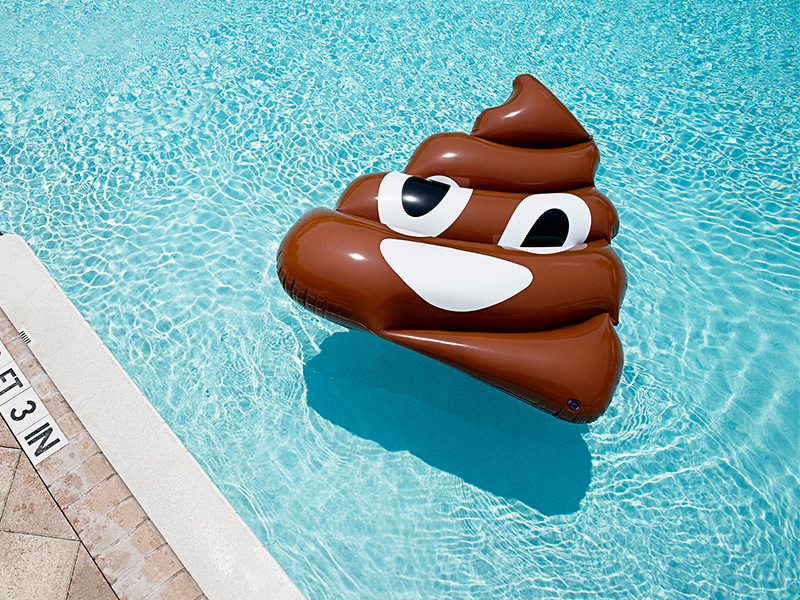 Shit just got real in the pool!
($49.95)Buy Now
Lotus Blossom Pool Lounge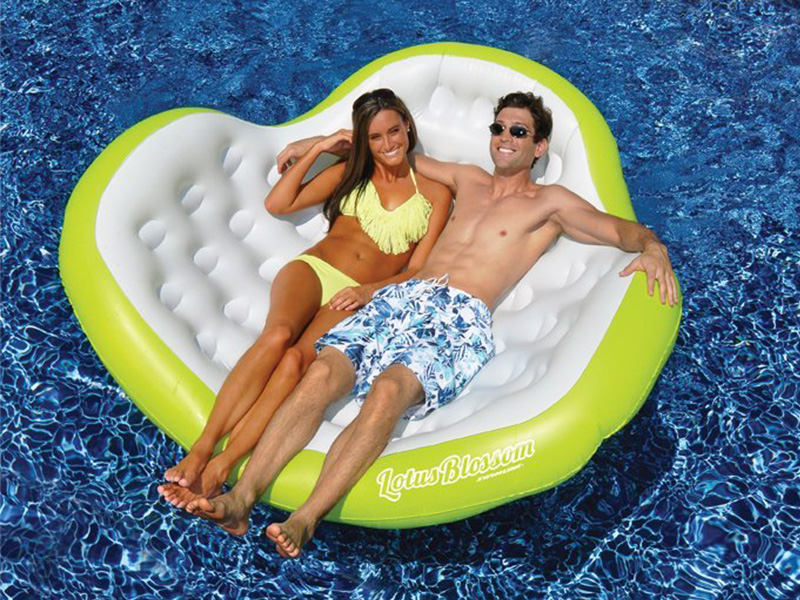 The perfect lotus pool lounger to rock, rest and cuddle!
($49.90)Buy Now
Watermelon Slice Inflatable Island float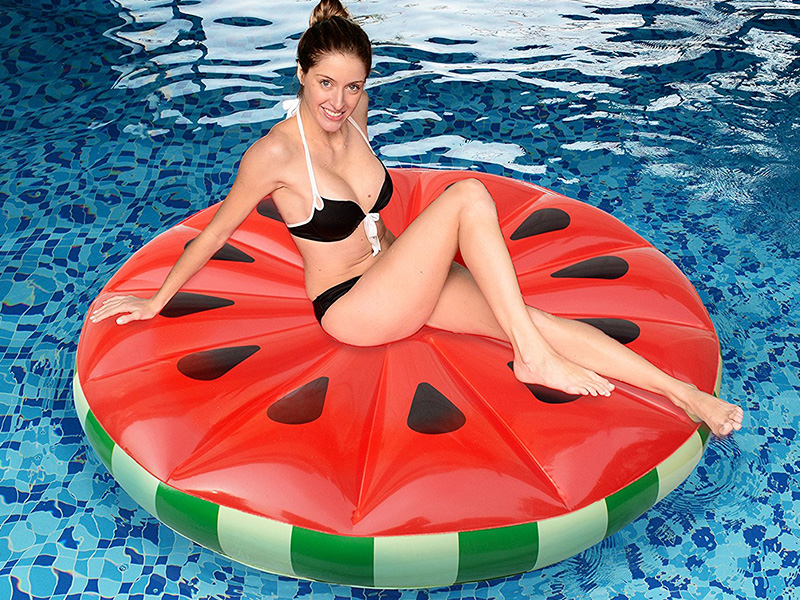 Relaxing gets even more refreshing on this watermelon pool float.
($34.95)Buy Now
Giant Pretzel Float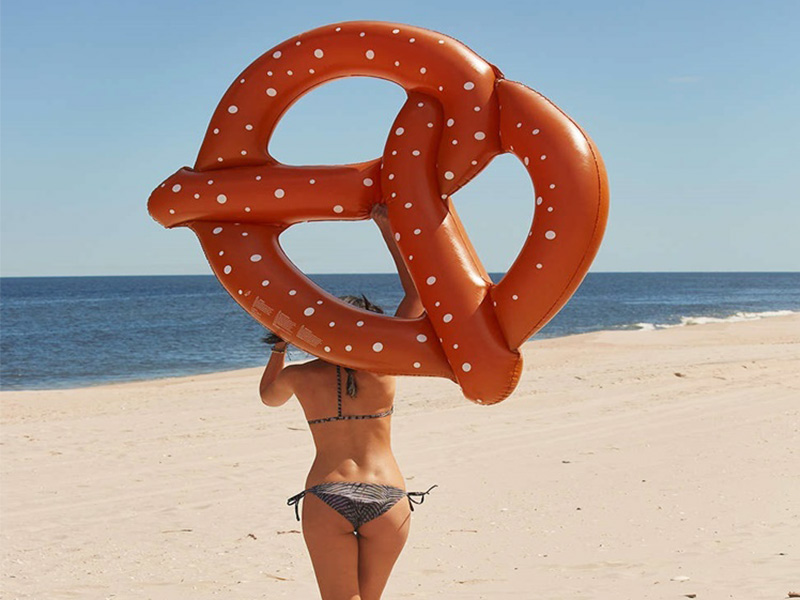 Get perfectly baked in the sun like a soft pretzel!
($9.44)Buy Now
Giant Swan Pool Float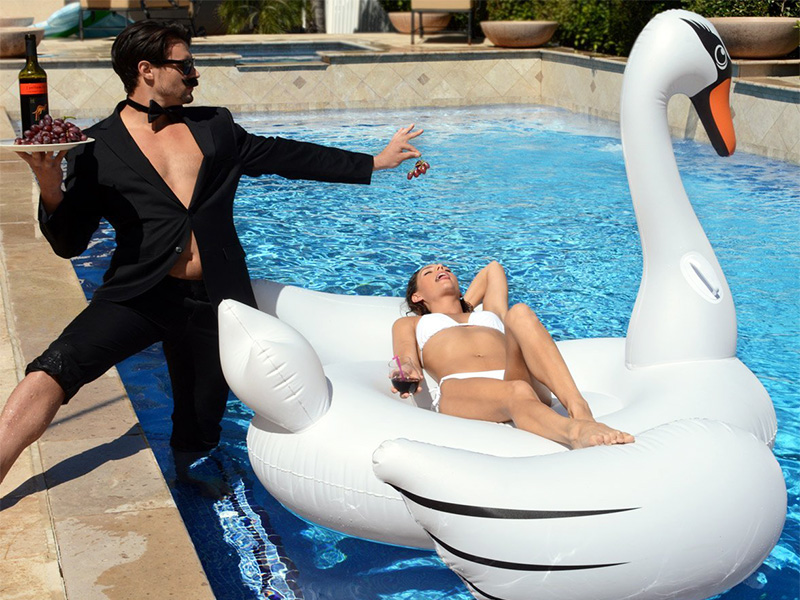 Larger than 7ft this swan float is sure to please.
($45.00)Buy Now
Taco Pool Float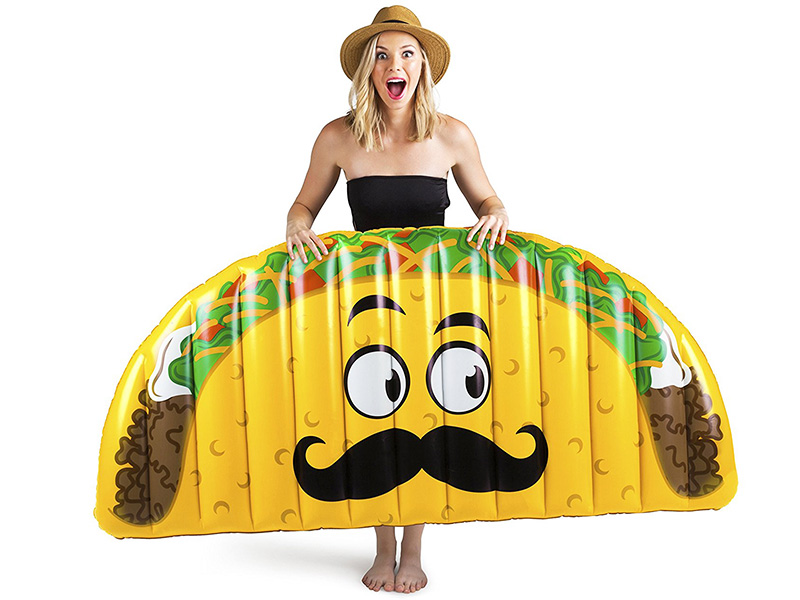 This taco pool float is sure to turn every excursion to the pool into a regular fiesta.
($19.99)Buy Now
Popsicle Float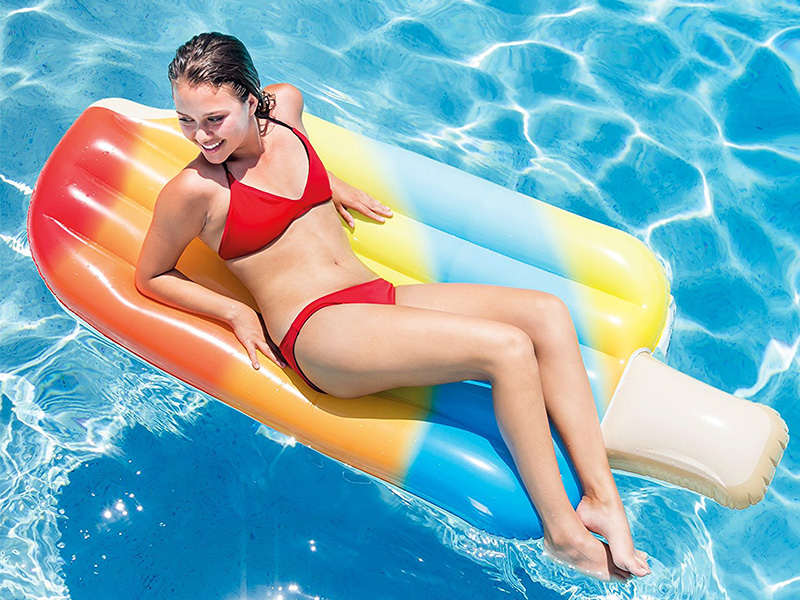 This Popsicle will cool you down instantly!
($8.64)Buy Now
American Flag Pool Float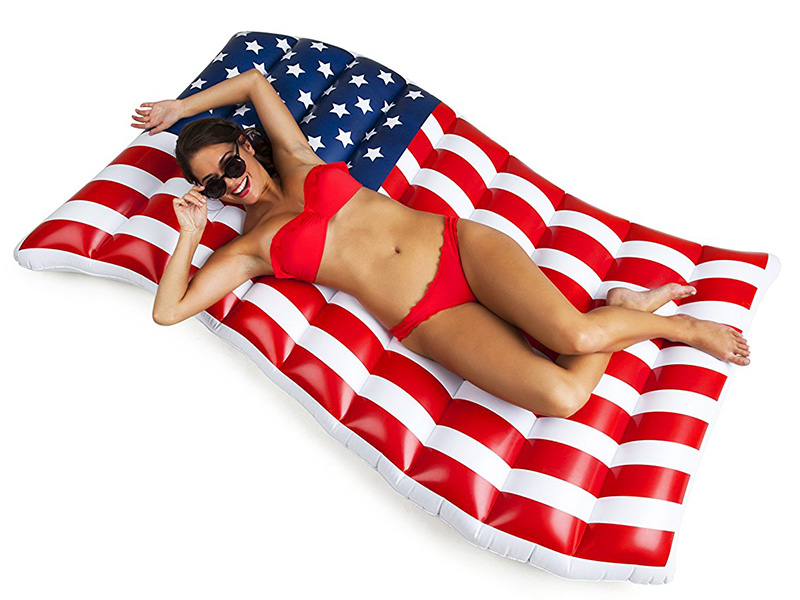 Merica! Float free and proud on this 5 foot long American flag pool float.
($19.99)Buy Now
Dragon Pool Lounge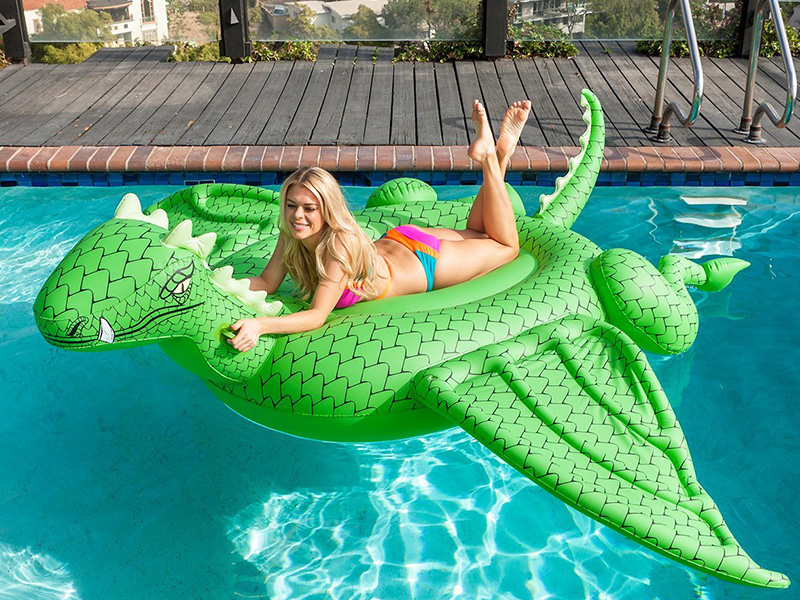 Relax and watch the next episode of Game of Thrones on this giant DRAGON!
($69.99)Buy Now
Spring Float Recliner with Canopy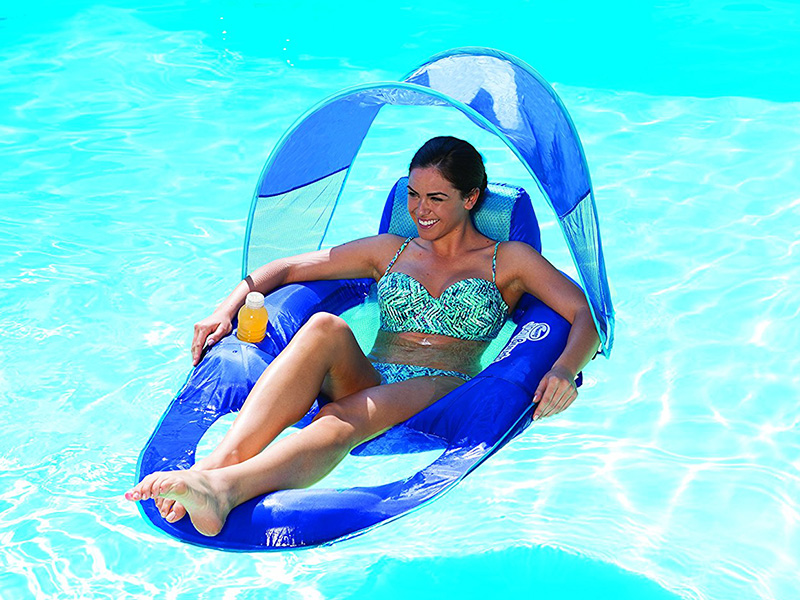 Integrated headrest, backrest, footrest, cup holder and removeable canopy! What more do you want? It's just a pool float!
($34.84)Buy Now
Star Wars Millennium Falcon Pool Float
Lounge on your own oversized Milennium Falcon that suspends you above the water's surface!
($29.99)Buy Now
Gigant Inflatable Pink Flamingo Pool Float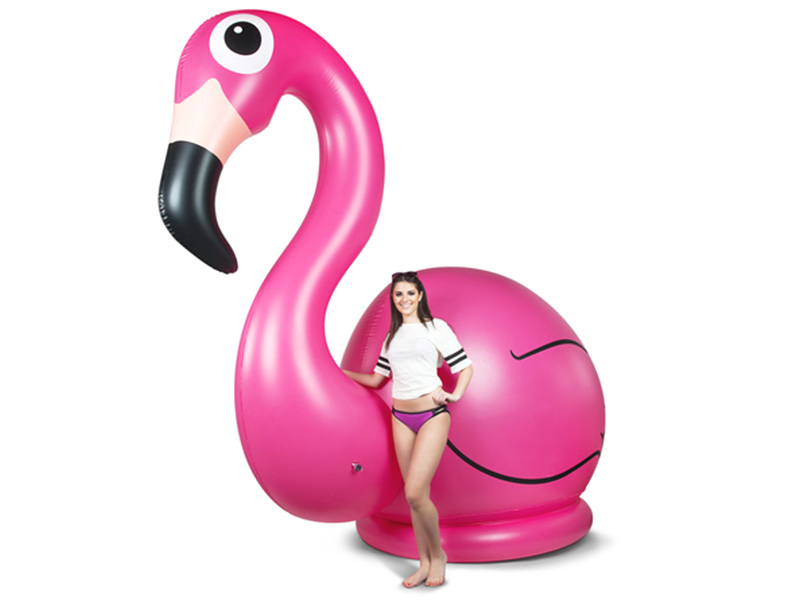 This Gigant Inflatable Pink Flamingo is the definition of big fun. 12 feet long and nearly 11 feet tall, insanely fun inflatable for pool parties.
($349.9)Buy Now
Popcorn Pool Float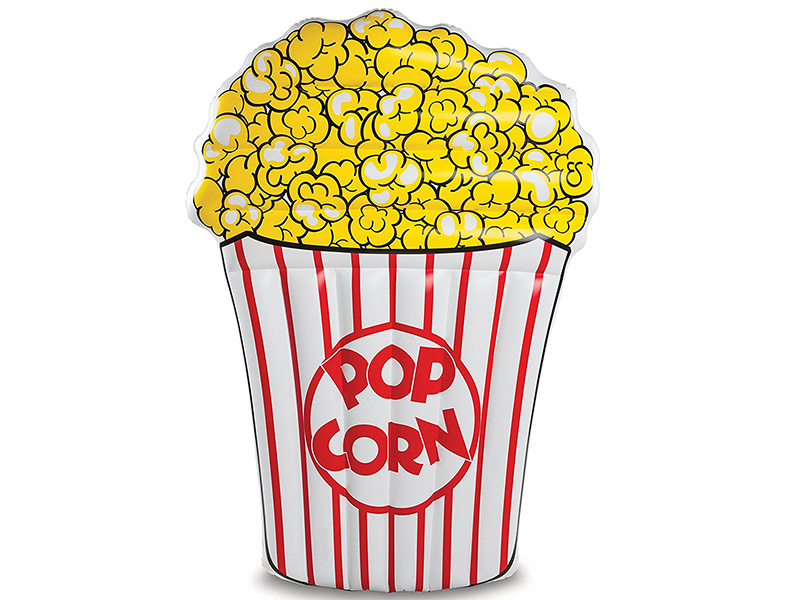 Get the best of both the worlds – popcorn and swimming pools.
($19.99)Buy Now
Corona 6-Person Giant Inflatable Island Raft
Grab a 6-pack, 6 friends, and some limes because you have a date with the swimming pool!
($89.99)Buy Now
Gigantic Water Play Slide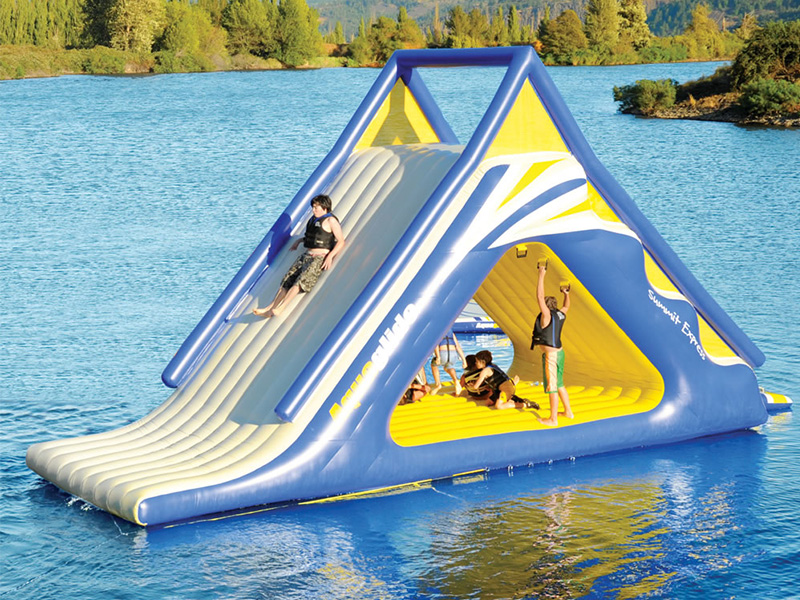 The Gigantic Water Play Slide is 16ft high used by resorts and summer camps to provide safe, reliable waterborne fun for entire families.
($10,000)Buy Now
Fried Eggs Pool Float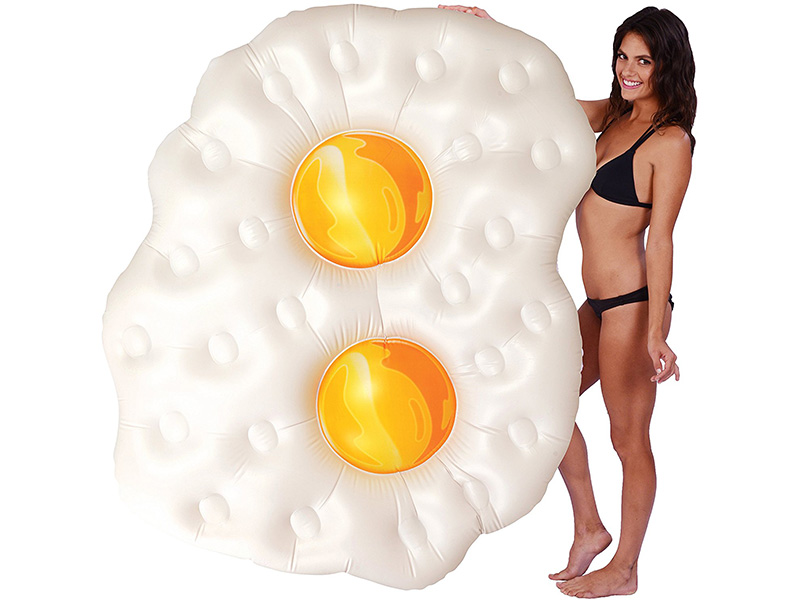 Fry yourself under the sun by floating on this sunny side up fried eggs pool float!
($23.32)Buy Now
Golden Swan Pool Float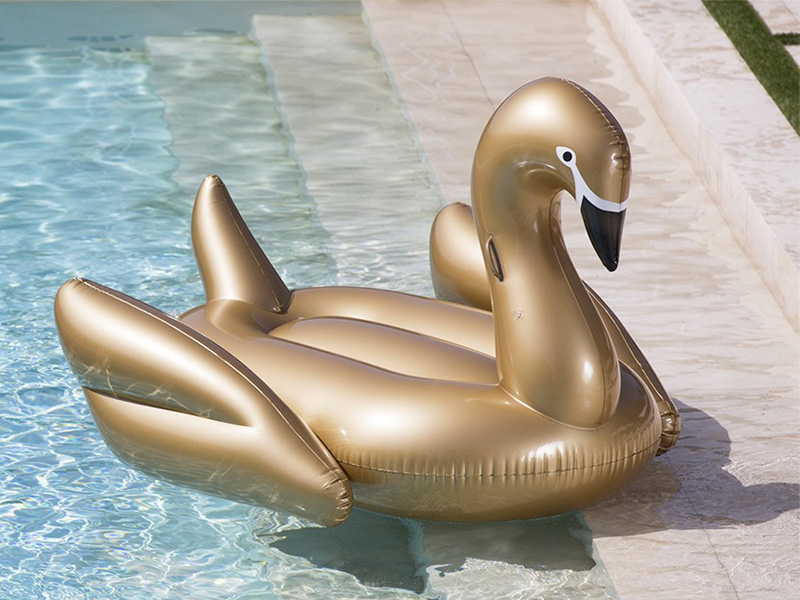 Chill on it like a summertime queen or king!
($39.99)Buy Now
Bacon Float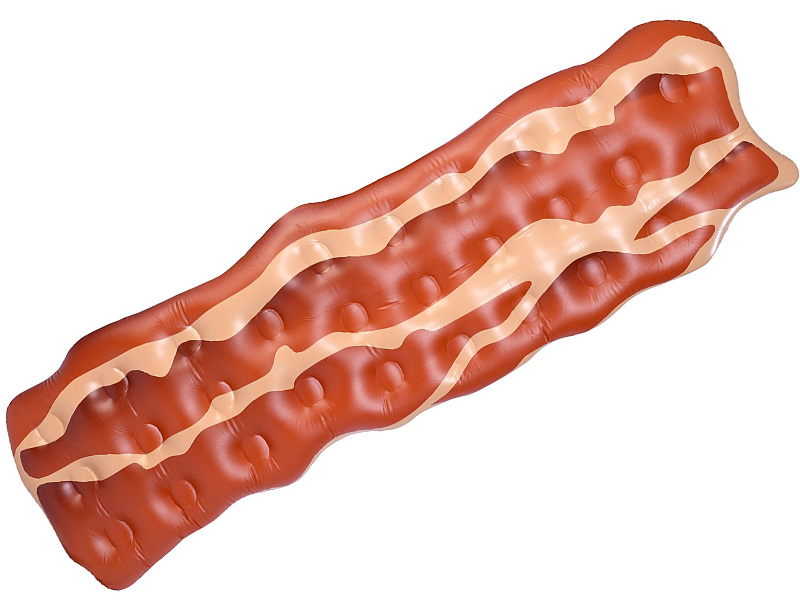 What better way to eat bacon in the pool on this bacon pool float.
($29.99)Buy Now
Hawaiian Shirt Pool Float Lounger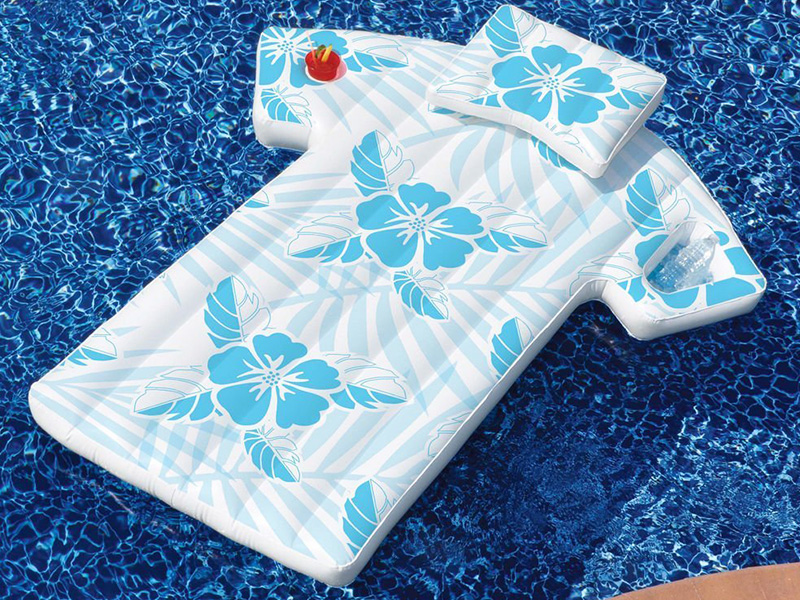 You'll never need to leave this Tropical Tee Hawaiian Shirt Pool Float Lounger, because it's equipped with a pillow, a drink holder, and an ice chest.
($52.49)Buy Now
Giant HeartEyes Emoji Pool Float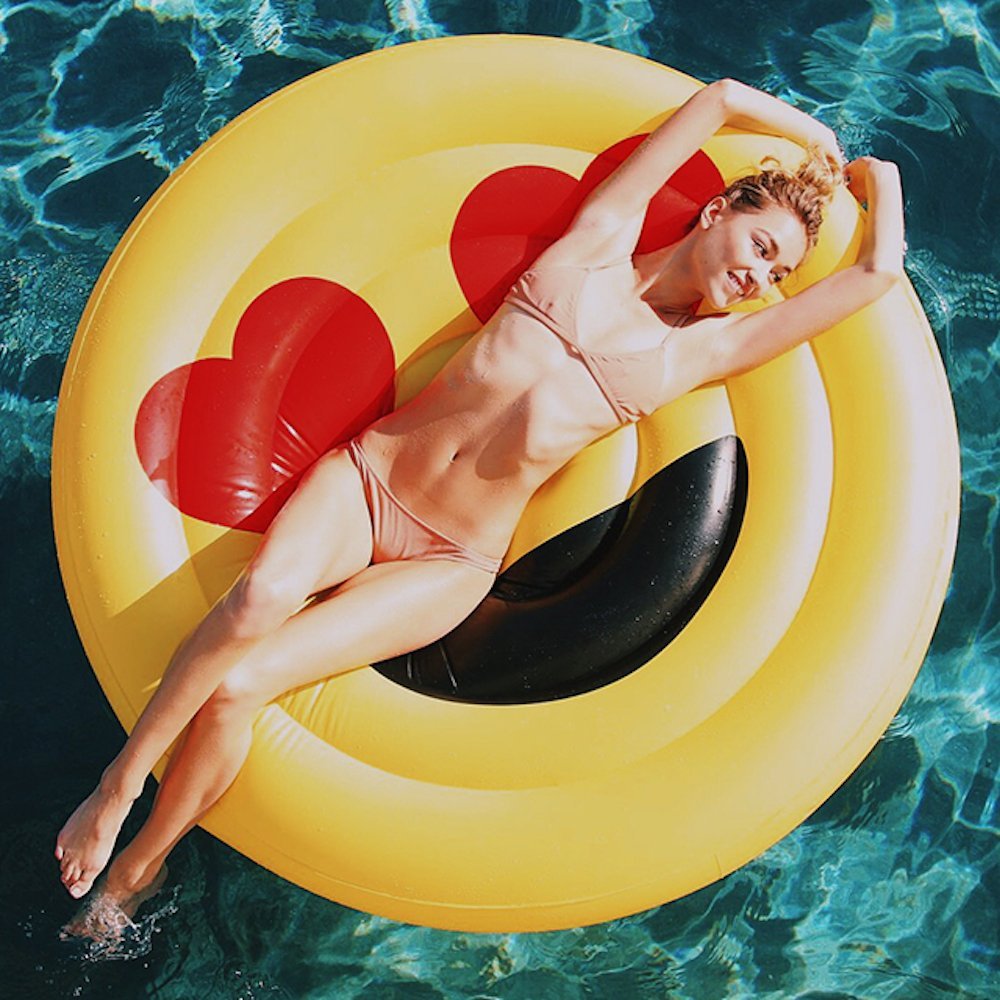 Love is in the air with this giant hearteyes emoji pool float!
($22.99)Buy Now
Hashtag Pool Float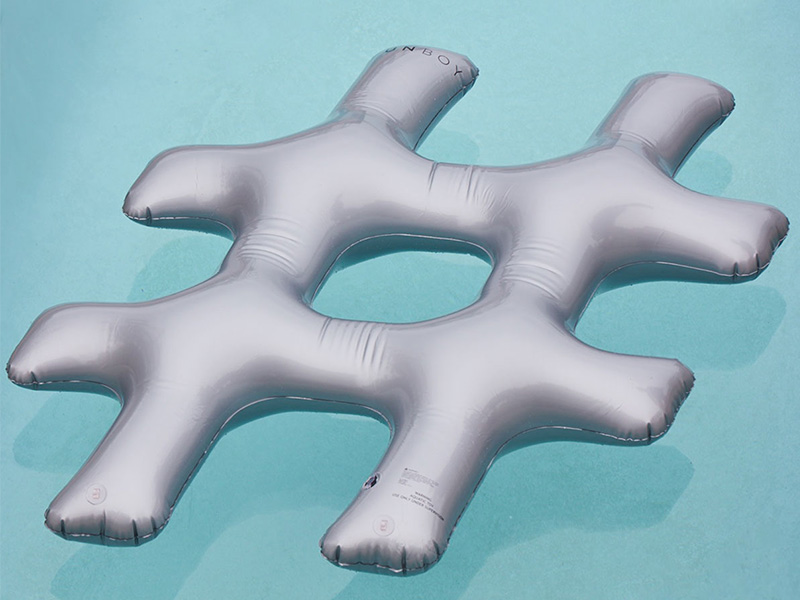 #Hashtag your summer adventures with the life sized, Giant Hashtag Pool Float.
($69.00)Buy Now
Baseball Glove Float Inflatable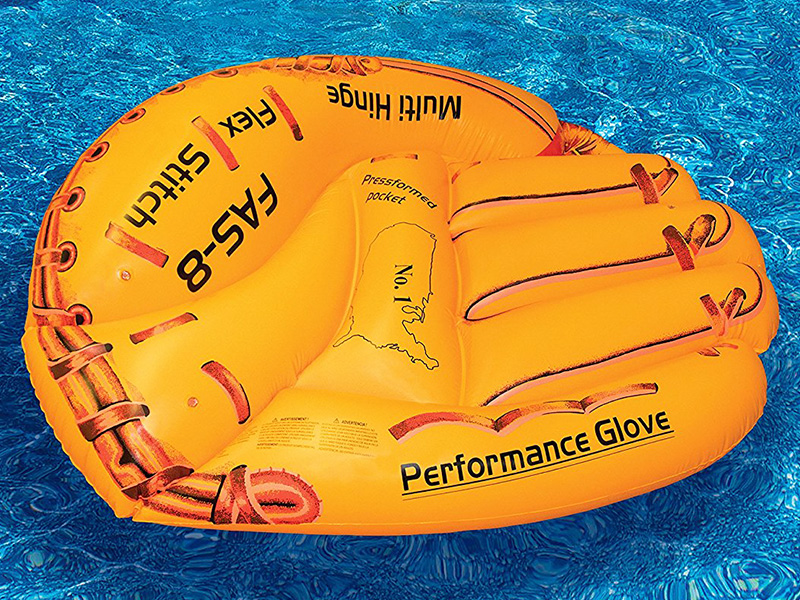 For the ultimate baseball lover, this 62-inch Bbaseball glove float inflatable hits it out of the park and is great for sunning and relaxing.
($21.90)Buy Now
Lobster Pool Float Lounge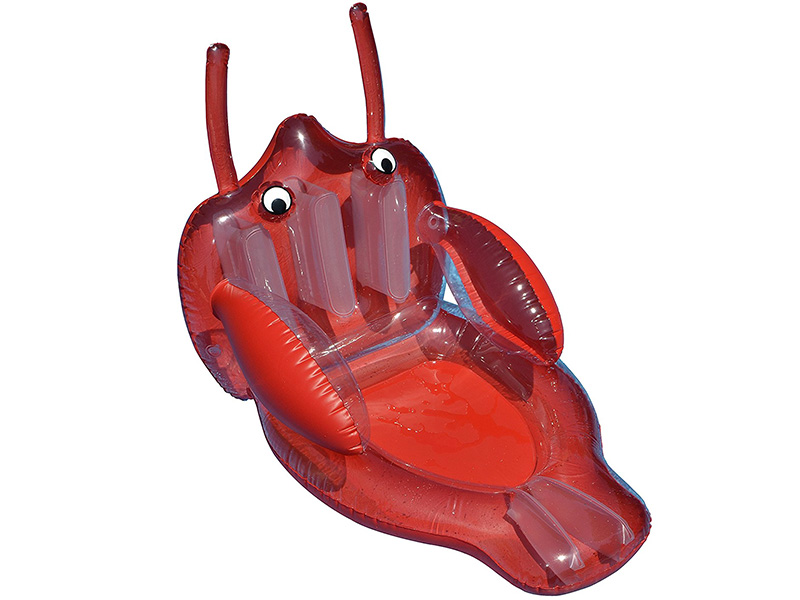 Surf with this Lobster Pool Float Lounge, freshly caught and ready for the pool!
($31.60)Buy Now
NES Nintendo Game Controller Pool Float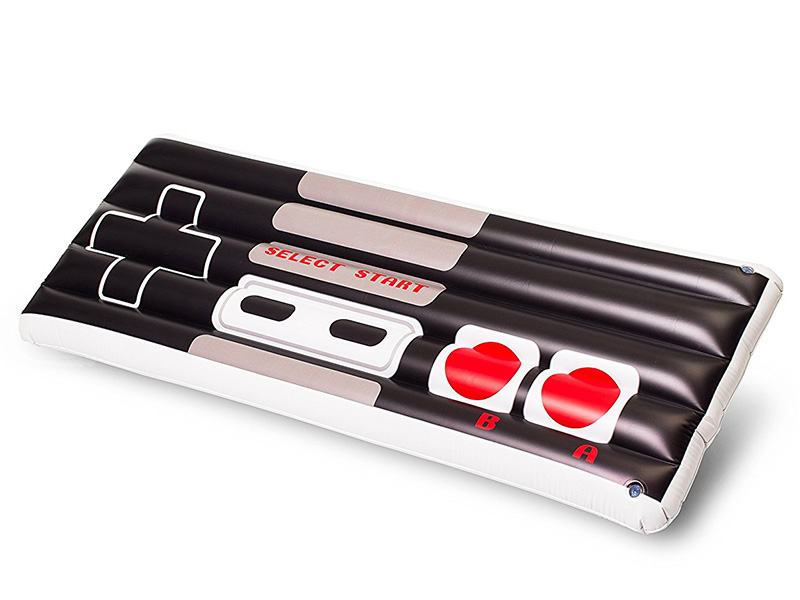 Yo retro gammers, leave your gamming stations and get in the pool with this NES Nintendo Game Controller Pool Float!
($29.99)Buy Now
Giant Strawberry Donut Pool Float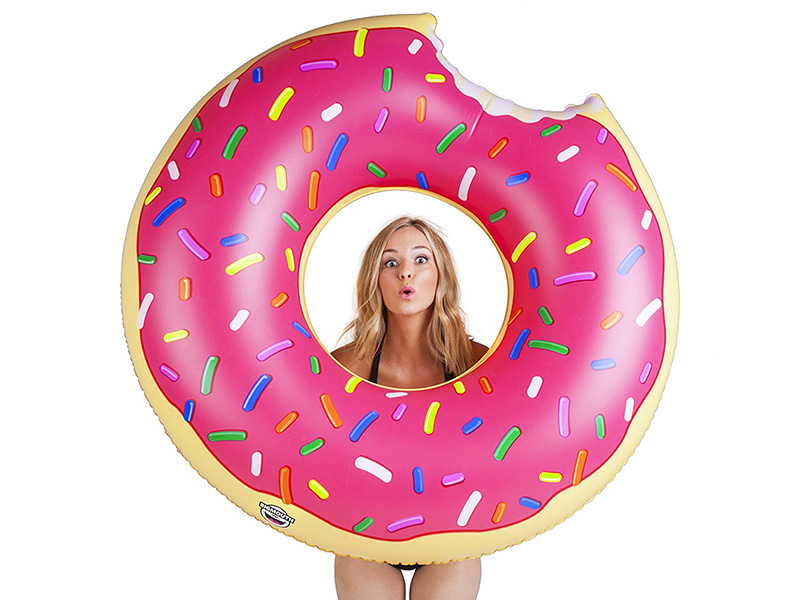 "Mmmm….donuts" Homer Simpson's most favorite food can be yours in the form of a pool float with pink frosting and multicolor sprinkles.
($19.99)Buy Now
Beach Flip Flop Inflatable Pool Float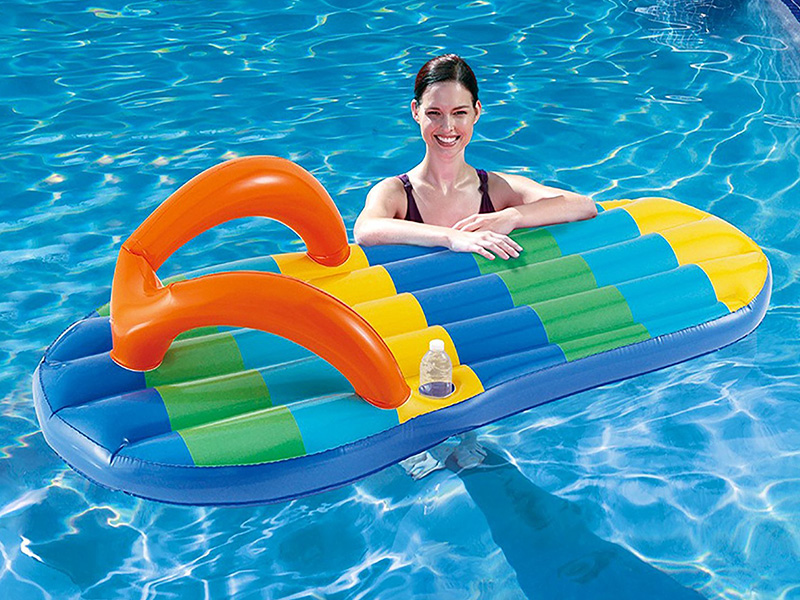 Catch the eye of every guest at your next pool party! The beach flip flop inflatable pool float's fun sandal straps double as a great head rest, or put your arms under them to paddle around the pool.
($20.12)Buy Now