Thee are tons of cool gadgets for the office out there in the market but most of them come with a number of wires and cables. We've listed out the top 5 best office Gadgets and cable management accessories to help you clean up the cable clutter and keep your work place organized, neat and tidy.
5.STACKS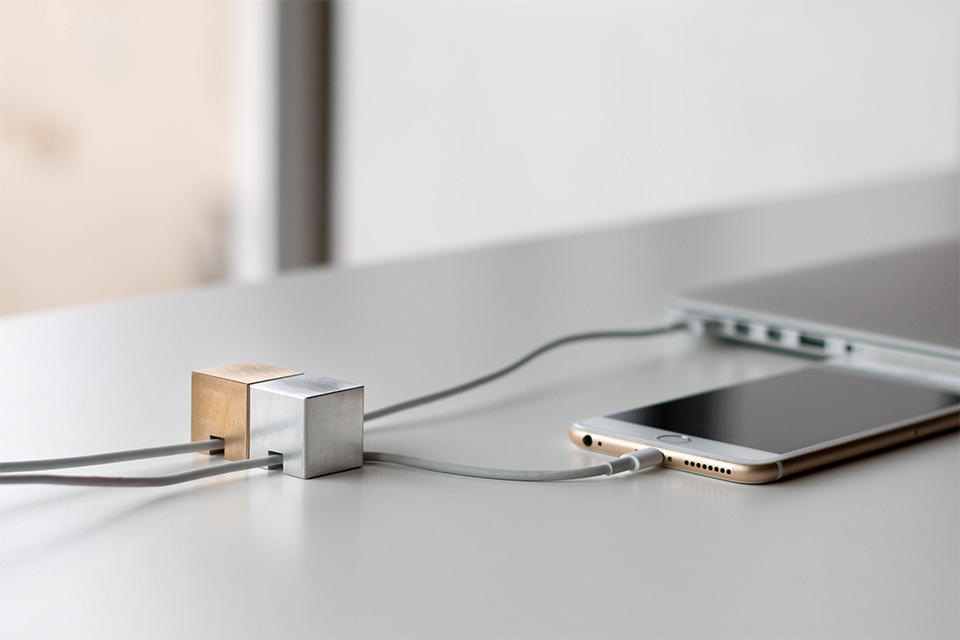 Stacks is a metal cube that was recently funded on Kickstarter. STACKS beautiful industrial steel & brass design makes it a stylish desk accessory and a cords/cable organizer. Each metal cube has a passageway that holds the cables end at your desk. Stacks is perfect for any modern day charging cables, headphones, or any other wires that need to be organized at your desk.
Price: $10.00
4.CableBox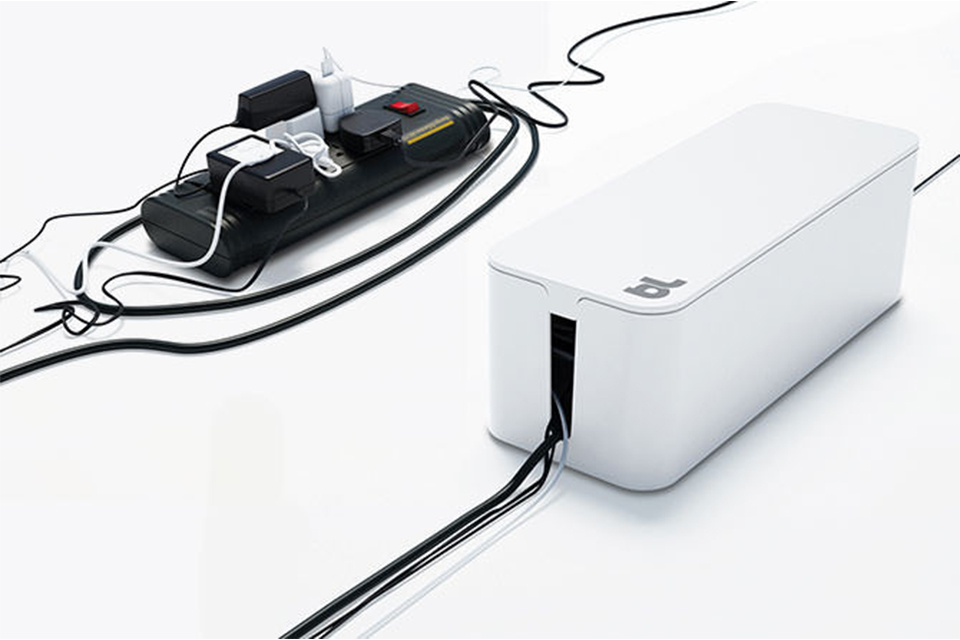 This CableBox is the key solution for your cable management needs. CableBox is the solution for all your loose tangled cables that are untidy dust traps – Under or over the desk, next to the computer, or behind the TV. Simply place your power strips or surge protector inside CableBox. No need to unplug anything first. Then stow away the surplus cable lengths, close the lid and done.CableBox is designed with cable outlets either side of the box, CableBox will fit almost every size power strip with extra space for the cords, adapters, etc.
Price: $25.58
3.CableBin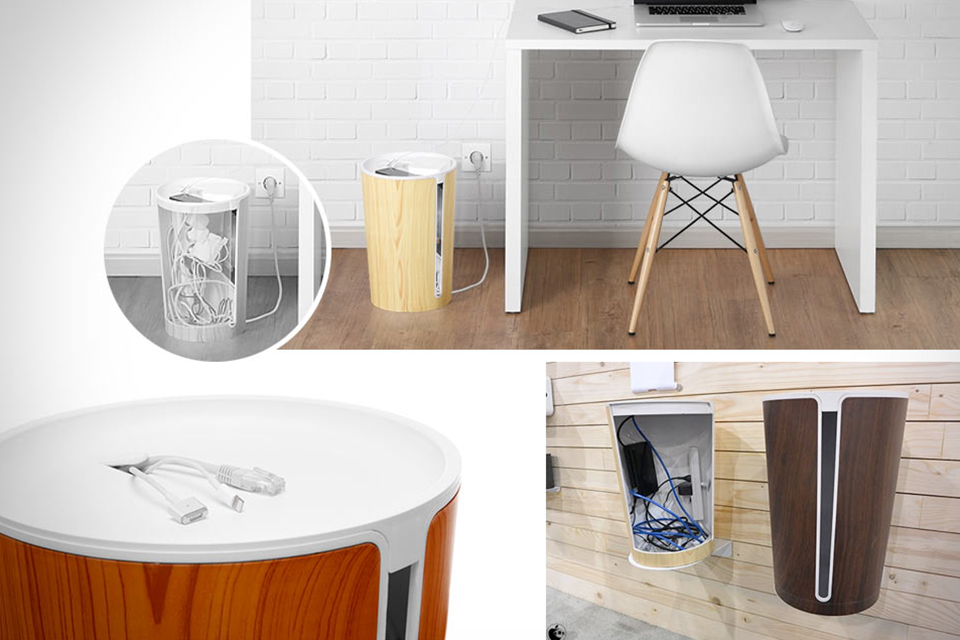 CableBin is a sophisticated bin to gather and organize cable clutter, keeping it out of sight. The CableBin is made of high-density, flame retardant plastic for the peace of mind that your cables and devices are safely stowed. The CableBin is perfect for your office or living room hiding all your wires making your room tidy and welcoming.
Price: $71.55
2.Satechi 6-Port Desktop Charging Station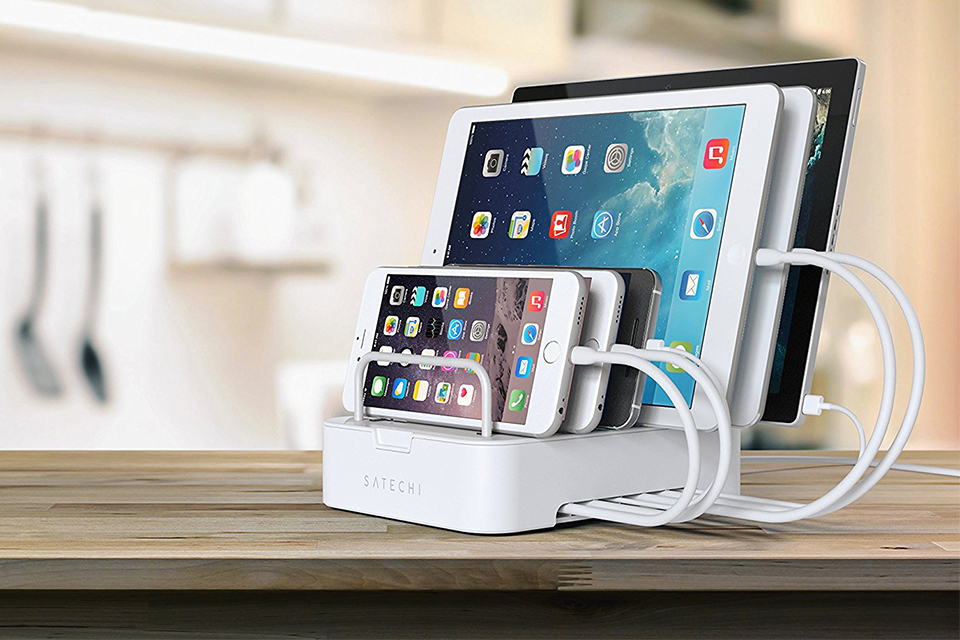 The Satechi 6 Port Media Organizer and charging station allows you to organize and charge up to six devices simultaneously in one location. Keep your iPhone, iPad, iPod, Android smartphones (Samsung, LG, HTC, Google Nexus, Kindle), tablets and other USB-charging devices organized on your desktop or counter. The Satechi Organizer makes it easy to choose the cables and chargers you want to use, whether you have existing cables and chargers you want to use, or buy new ones. The Satechi 6-Port Organizer comes in black and white.
Price: $29.99
1.Bluelounge Portiko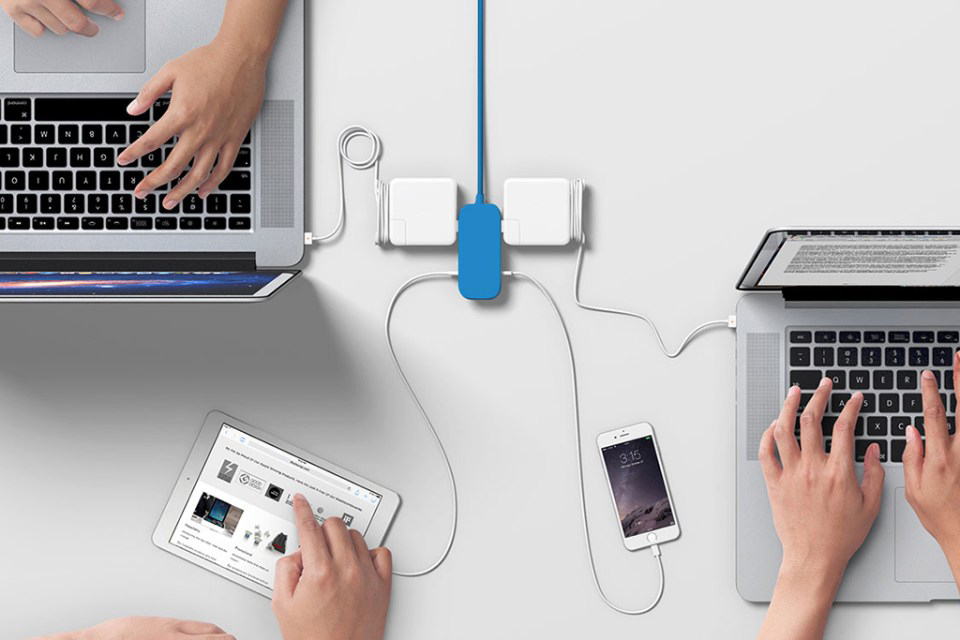 The Bluelounge Portiko is a 6-foot long extension cord with two outlets and two USB ports. Portiko was created to expand the functionality of a single socket and create a hub to work from. With two 110V outlets and two USB ports, you can plug in two laptops, an iPad, and a phone at once. One USB port is dedicated for iOS devices to charge at full speed.
Price: $24.36
Do you have any other cable management gadgets that you would highly recommend?